What is Material Requirement Planning (MRP)?
Material Requirement Planning (MRP) is a system used for planning, production & inventory control. It integrates data of production schedules with inventory and BOM to calculate purchasing and shipping schedules for the materials that are required to build the final product. The three basic steps of MRP are:-
Determine Quantity Requirements: Determine what quantity is on hand, in an open purchase order, planned for manufacturing, already committed to existing orders, and forecasted. These requirements are specific to each company and each company location and change with the date.
MRP Calculations: Create suggestions for materials that you consider critical, expedited, and delayed.
Completion of Orders: Delineate the materials for the manufacturing orders, purchase orders, and other reporting requirements.
Inputs and outputs of an MRP system
Calculations in an MRP system completely depends on the inputs provided. A common MRP system requires inputs like: –
Customer Orders: This suggests to the particular data you get from clients and includes unique cases and consistent requesting designs.
Forecast Demand: This is an expectation from the marketplace about how much likely request there will be for an item or services. It depends on historic accounting & current pattern analysis.
Master Production Schedule (MPS): Both forecast demand and customer orders feed into the master production schedule. The MPS is an arrangement that an organization creates for production, staffing, or stock. It is the production future arrangement that includes the amounts you need to produce the products in a specified time period. It additionally includes stock costs, creation costs, stock data, supply, lot size, lead time, and development capacity.
Bill of Materials (BOM): Also called an item structure document, this incorporates the subtle elements and amounts of the raw materials, assemblies, and parts that make up each finished result.
Inventory Records: These are the raw materials and the finished items that you either have available or have effectively requested.
After MRP receives the input, it generates the output. There are four main outputs. These include:
Purchase Orders (PO): This is the prescribed buying plan that includes the request you provide for provisions to send the materials. The PO includes a timetable with amounts and start and finish dates to meet the MPS.
Material Plan: This details the raw materials, assemble items, and parts needed to make the finished product with amounts and dates.
Work Orders: This details the work that goes into creating the finished result, including which divisions are in charge of what part, what materials are fundamental, and what the begin and end dates are.
Reports: MRP produces essential and auxiliary reports. The essential reports include every one of the three of the above — those that deal with production and inventory planning and control. Auxiliary reports are those that detail things, for example, performance control, exception data (e.g., errors or late orders), deviations, and predictors of future inventories and contracts.
Challenges in Material Requirement Planning
Despite the fact that using an MRP system is better than cobbling together an arrangement of spreadsheets and hand estimations. There are still some issues that emerge
The greatest issue is data integrity. Data that is either not up to date or has blunders gives an output that is inaccurate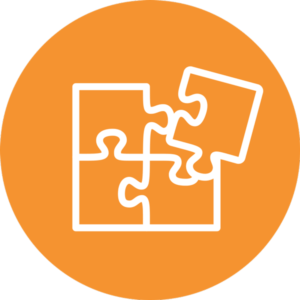 and can wind up costing your business serious money. You should carefully screen inventory and BOM information. Mistakes frequently happen amid cycle-count adjustments, input and shipping, and reporting of scrap, damage, waste, and production. Barcode scanning and pull systems can minimize these types of errors.
Additionally, MRP frameworks can be overflowing with blunder when organizations with offices in various nations don't set up by individual locations. For instance, the MRP framework could show that there is a lot of raw material accessible for production when, actually, that crude material is on the opposite side of the world. Staff power is additionally not generally represented in MRP. In these cases, the MRP makes a limit issue.
In addition, lead times can throw off MRP. The required lead time can change based on the product. MRP assumes that the lead time is always the same for each product, regardless of changes in supply, required quantities, or the possible simultaneous production of other products.
Benefits of Material Requirement Planning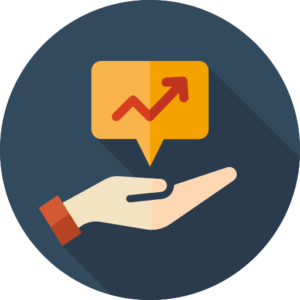 An MRP is intended to complete three fundamental things:
Make sure that raw materials and segment parts are always close by for production, to keep the production plan running easily.
Support just-in-time (JIT) production by enabling the most minimal levels of materials and stock to be accessible and still keep production on track.
Plan production timetables to take care of customer demand for items in a timely manner.
Cost control through MRP
By overseeing materials and stock levels, MRP help prevents revenue loss, which can happen when:
Insufficient raw materials available prevents planned production and client delivery due dates to be missed, making contracts to be canceled.
Overbuying raw materials makes money be tied up and inaccessible for use in different territories of the organization, for example, hiring, marketing, or shipping
Excess stock risks item out of date quality and ties up money that could be utilized somewhere else in the business
By connecting raw material delivery to production schedules and customer purchases, MRP systems keep production running smoothly.
Now you know why material requirement planning is important for any organization. Know about Spectrum ERP and e-Procurement by

Force-Intellect

to make business easy for you