Why do you need Standard Material Management Process
Efficiency in operations is necessary for every organization and hence you need to manage your materials as efficiently as possible. Adopting Standard Material Management process can be a good option for you. A Standard Material Management Process results in customer satisfaction and the overall success of the company. In many ways, it is the backbone of the manufacturing process as well.
Various activities involved in Standard Material Management Process are
Codifying Materials and Services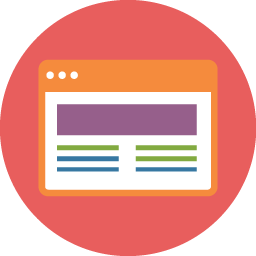 This deals with uniquely identifying each item in the inventory. Unique identification of the materials – whether they are raw materials, work-in-process or finished goods – is the first step towards a good material management technique. Without it, the control over inventory by rigorous exercises will not be effective.
A proper codification is to be applied so as to gain following benefits:
• To avoid long and unwieldy description.
• To have accurate and logical identification.
• To prevent duplication.
• To standardize items.
• To reduce redundancies.
• To obtain efficiency in record keeping and accounting.
• To assure correct and efficient inspection; and
• To implement production as planned.
Managing details of Vendor/ Contractor/ Service Provider 
Your vendors are critical to your success in the market and your profits; they're at the heart of many of your organization's processes and activities. To get the best value for your money, you should be taking a strategic approach towards efficiently managing your vendors.
Keeping a record of various details of your vendor, contractor or service provider can help you to consolidate all vendors and their contact information in one place. You can also categorize your vendors as per their specialties for selection of right vendors at minimum required time.
Material/ Purchase Requisition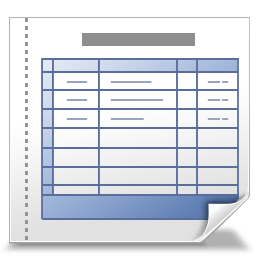 An authorized document is used by a company internally for purchasing of products or materials that are required by the company.
• Material requisition can ensure that material will be purchased as per demand only.
• It contains complete information regarding the required quantity and quantity on hand so that the scope of mismanagement can be reduced to a great extent.
• It can help in tracking the purchase of materials and its availability at the warehouse.
Material Procurement
Sending inquiry for quotations (RFQ) to multiple vendors and preparing a comparative statement against the quotations received from multiple vendors helps in choosing the right vendor that fulfills the expectations as per cost of the materials or delivery schedule.
There must be some contract between buyer & seller to provide right material in committed cost within the scheduled time. By creating Purchase Order the buyer should always clearly and explicitly communicate their requests to the seller so there is no confusion when the purchase order is sent. Purchase order follow-up can help you in tracking changes in scheduled dates and identify if delays are occurring, hence you can update your production plan accordingly.
Material Movement
Material management process helps you in tracking material right from the moment they entered your industry till their consumption and various involved stages that comes in-between. These stages include: –

• Material Receiving – Usually a gate pass is maintained by recording material details (as per challan/ invoice) that is entering into company premises. Security shall inspect the consignment and ensure only the material pertaining to the document received is present.
• Material Inspection – Before the crucial materials are taken into stock, they are sent for inspection. A special team examines the received materials and confirm if the desired quality (as per quality parameter) as ordered is received or not. Inspection result is the basis for a decision that whether to accept the materials or not. Recording such inspection detail will help you to analyze which vendor's material is not as per desired quality and results in frequent failure. You can avoid dealing with such vendors in future.
• Material Consumption – The materials consumption record is kept to summarize the goods used during a specific accounting period. In other words, the detail of materials consumption tracks how much raw materials and goods in a process are used to produce products during a period of a week, month, quarter

Physical Stock Verification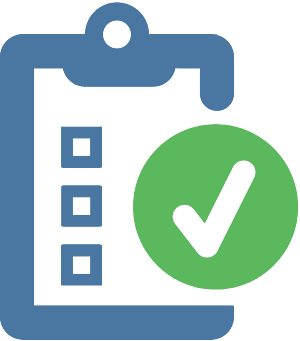 Physical stock verification, which involves actual counting, measuring, weighing of all items in stock, is necessary for the following reasons:
(a) To verify the accuracy of stock records;
(b) To support the value of stock shown in the financial statement through physical verification;
(c) To disclose the possibility of deterioration, loss, theft or fraud, and
(d) To reveal the weakness of the system, if any (i.e., whether the stock is in safe custody).
Inventory Valuation Methods

There are various inventory valuation methods such as FIFO (first in first out), LIFO (last in first out), Weighted Average Price, Moving Average Price. Having an accurate valuation of inventory is important because the reported amount of inventory will affect the cost of goods sold, gross profit, and net income on the financial statement.
Analysis of Vital, Essential and Desirable Items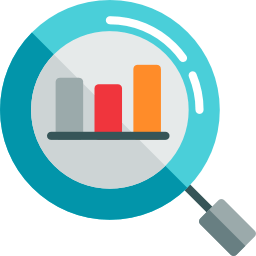 It attempts to classify the items used into three broad categories, namely Vital, Essential, and Desirable. The analysis classifies items on the basis of their criticality for the industry.
• Vital: Those items that are necessary for production, and unavailability of these items even for a short while can result in bottlenecks in production
• Essential: Those items, whose unavailability for a few hours, can cause a delay in production is called essential items.
• Desirable: Those items which are needed but their absence for even a week or so will not lead to stoppage of production.
VED analysis enables the material to be procured in economic quantities. It also eliminates delays in production caused by the non-availability of required materials.
Logistic Control

The company should maintain logistics record which is involved in the material movement. These records may contain transportation charges, labor charges for loading and unloading of materials and/ or other services received during material movement. Keeping a record of these details will help you to get landed cost of purchased material.
Reports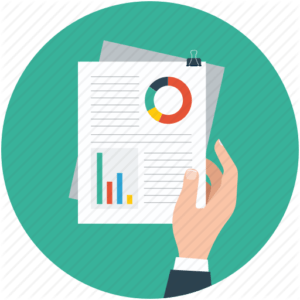 Reports communicate information which has been compiled as a result of analysis of data and issues. In any business, reports are an integral part of actively managing the company. Management uses the reports to track progress toward its various goals, control expenditures and increase revenue. Reports help to predict trends, and this is an advantage toward increasing profits. Managers who review the reports on a daily or frequent basis can quickly make adjustments for abnormalities.
Inventory is a major expense for many businesses, especially in the manufacturing sector. Inventory reports inform management of the current cost of materials purchase and maintenance. Material maintenance also includes warehouse or storage unit rental expense and the accompanying labor costs to stock and retrieve the products. By reports the management will know which products are slow movers or have increased in price so that necessary actions can be taken accordingly.
So now you know all the Standard Material Management process that is used by industries to make their Material Management efficient.

Know about our Material Management Module

to implement this processes in your industry as well and optimize your Material Management