Supply chain management is a crucial term that emerged in business in the 21st century. The term was there way before the 21st century, the reason why it gained popularity recently is the advancement of technology that took place in the past 15-20 years. The term supply chain management is mostly attributed to large corporation, however, every business has a supply chain. Every business has suppliers, purchasing, production, distribution, and finally customers hence every business needs a reliable and robust supply chain that helps them in avoiding bottlenecks. This can be done by utilizing IT in supply chain management.
Why should supply chain efficiency be optimized in the current market environment?
20 years ago supply chain was not visible from outside and was always kept behind the curtains. If you lacked or got delayed in some area you can try to make it up in some other areas and the customer will never have to know about it. But you cannot do that in the current market scenario. Customers now are digitally connected and dialed in, they want answers and they don't want to wait, they know that you can provide them the timely update of progress and expect you to do so.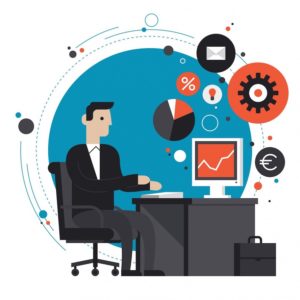 Though IT in supply chain management has made your supply chain more transparent it has also improved the links in your chain. Retailers, for example, are completely tied together through technology. They have inventory control software that will automatically monitor inventory levels and can provide you timely updates and even recommendations.
Effects of IT in supply chain efficiency
Technology has crept into SCM step by step, beginning with electronic invoicing, computerized shipping and tracking and automated notifications. Supply chain managers now can get a timely update of every link of supply chain and moment to moment snapshots of how goods are moving. This helps supply chain managers to know where to anticipate delays and hitches before they affect the final assembly line.
Modern supply chain managers understand that technology provides increased visibility and accountability; therefore, a stronger competitive edge and tight control of the supply chain is worth the investment. Key to this kind of efficiency is the ability to notify everyone along the supply chain when things aren't going exactly as planned. Notification technology has adapted along with SCM to provide an easy way to send one message to many at once, by a wide variety of devices. So employees at desks will get a call and an email, and someone out in a plant will get a text sent to their Smartphone. When the information is shared in real-time, it allows teams to adapt and change to suit the situation, helping to keep manufacturing lines on time and on track.
Unfortunately, even though the SCM profession and the technology are burgeoning, many companies are still entrenched in outdated monolithic systems using a phone, fax, and email to communicate throughout their lengthy and complicated supply chains. But even these companies feel the pressures of competition and keeping costs down pushing them towards more and better technology and automated processes that provide a way to notify everyone along the chain.
IT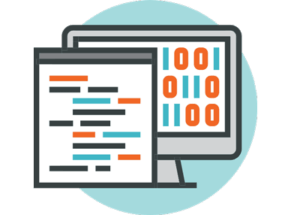 in supply chain management provides the business with notifications on various events. The fact that technology with notification has influenced the SCM scene is evident by the increasing trend towards just-in-time inventory management. JIT is a great way to free up cash and increase working capital by letting inventory run down. This can free up many millions of dollars, not just held in the goods themselves, but in storage, security, and management of goods. It also reduces the risk of inventory becoming obsolete while in storage.
Successful JIT relies on a tightly managed supply chain, with the ability to alert suppliers quickly in the case of an increased need for materials or goods. This tight management is only possible when SCM technology is tightly integrated with notification capabilities.
Manufacturing is complicated and supply chain interruptions can cause inventory levels to plummet precipitously. To maintain a steady flow of ingredients, components and finished goods there must be clear communication all along the chain. That requires a solution that is more efficient and sophisticated than sending a mass email or pulling staff to make panicked phone calls.
Major areas where IT in supply chain management helps:
There are four major areas where SCM technology with notification will help. These areas are global trade, supplier relationship management, reverse logistics, and supply chain execution. Let's look at each of these areas:
• Global trade – Global trade is fraught with constantly changing regulations. A well-respected company received a heavy fine for inadvertently side-stepping regulations and shipping night-vision goggles that eventually landed in the hands of terrorists. Automated notification, as part of SCM technology, could have kept everyone along the chain appraised of the latest updates and helped to avoid such a situation.
• Supply relationship management – In 2007, a company had to recall over 10 million toys because lead paint was detected. To stop the spread of tainted toys, the company had to work backward along the chain to find out where the lead came from, and also forward to where the final goods were all shipped to affect a recall. With notification as part of an SCM toolkit, much of this communication could be automated, thus speeding the process and providing a reliable audit trail.
• Reverse logistics – Reverse logistics is the process of managing the return of goods, recycling of batteries and other components, disposal of products coming off lease, and the auctioning of those items, etc. When there is a sudden influx of new goods, manufacturers have to offload outdated goods quickly. Notification can help alert a variety of recyclers and other parties at once, allowing them to respond with times they are available to remove redistributed goods.
• Supply chain execution – One large discount retailer uses the notification to make the delivery cycle more efficient. When a delivery arrives, the staff has already been notified to be on standby to receive it immediately. If the staff is not available, it's easy to alert truck to deliver to an alternate store and to reroute staff, saving both time and money.
IT in supply chain management is indeed a very powerful tool to give your business that competitive edge that it needs. Spectrum ERP has created a digital backbone of lots of business it can help your business as well.