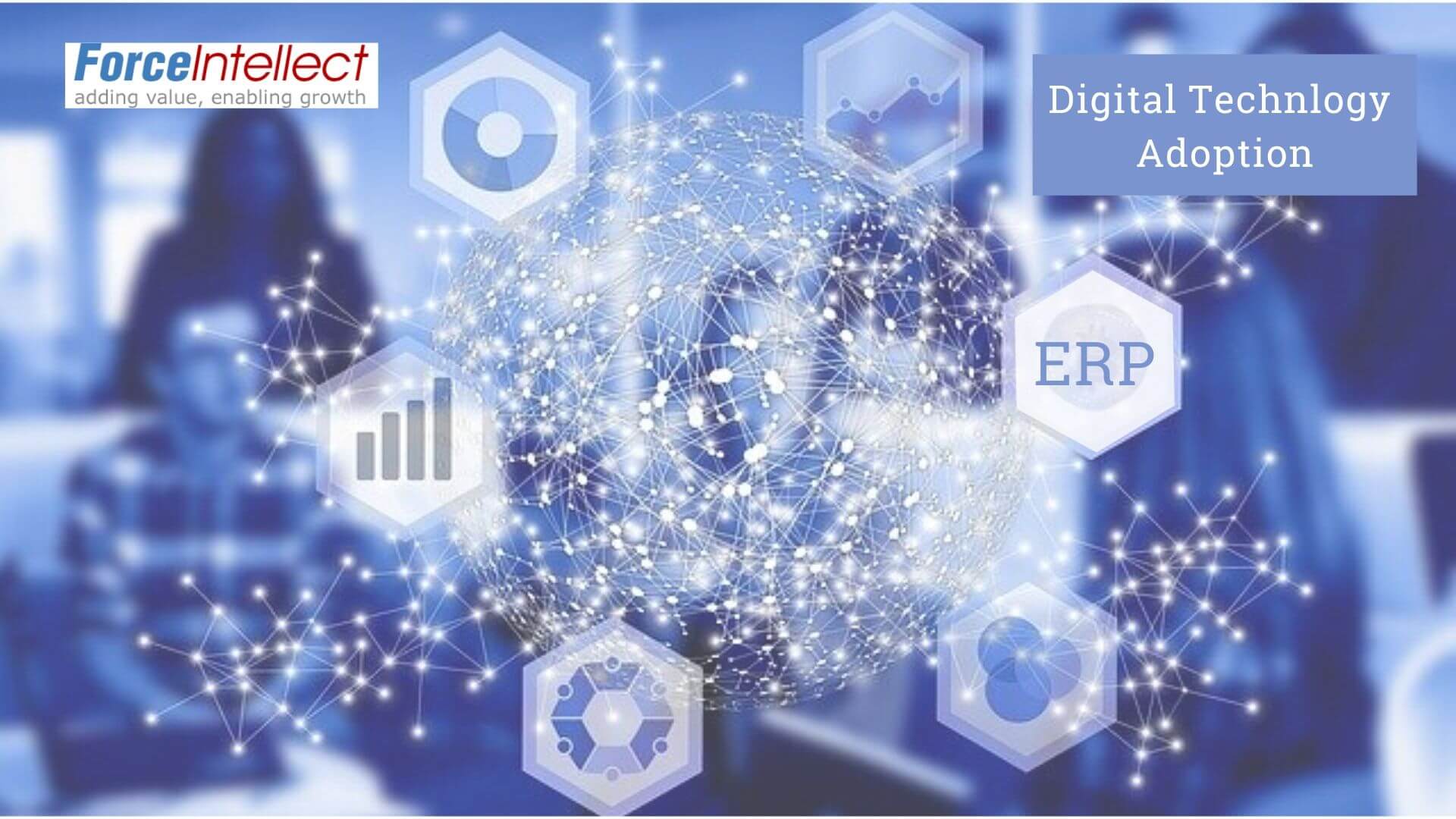 Importance of Digital Technology Adoption for Manufacturing SMEs
You've Got to start with the Customer Experience and work backward towards the Technology. Not the other way around! – Steve Jobs
The increasing importance of Digital Technology adoption in the manufacturing industry. 
Technology is evolving fast, ringing in new & better ways of doing business for exceeding customers' expectations & providing them a superior customer experience. Technology and the Manufacturing industry are practically interwoven and it is practically impossible to imagine one without the other.
Manufacturing SMEs must quickly learn to adopt digital technology to stay relevant in today's global economy. Technology adoption; which refers to the acceptance, integration, and use of new and innovative technology in their products & services is the only true way forward. 
How will Digital Technology Adoption Impact Manufacturing SMEs? 
Adopting digital technologies & technology applications that help improve efficiency, productivity to scale & grow the business are the need of the hour for every manufacturing SME. Some of the most prominent objectives that manufacturing SMEs will achieve after digital technology adoption are:
Gain a competitive advantage in business

Improve product processes & quality

Increase productivity

Improve delivery capabilities

Increase the market reach

Achieve cost reduction

Meet customers' demands

Improve profitability
What are the challenges involved in Digital Technology Adoption?
Stakeholders & Leadership resistance for adopting new technologies / innovation

Resistance to move out of the comfort zone & learn new technologies

Cost / Budgetary in implementing new technology

Over Worked, Overloaded staff which cannot find time to adopt new technology

Skepticism whether this new technology will provide value & positive ROI 
However, companies that do not adapt to the changing business scenario and technical advancements, digital technology trends will face the threat of obsolescence. To give you a small example:
Electricity. Can we even imagine our life without electricity? What if factories and manufacturing companies had resisted switching over to and adopting electricity? Would these companies have survived or been able to stay relevant? 
As they say, "You cannot do today's job with yesterday's methods and be in business tomorrow"  In order to stay relevant, you have to stay open to new technology trends and keep evolving.
How to ensure successful Digital Technology adoption in your organization?
We have compiled the list of following steps for successful Digital Technology adoption based on our decade long experience in implementing ERP for Manufacturing SMEs. 
When implementing digital technology, make sure you take your team into complete confidence. When they are willing participants in the digital technology adoption process, you will be able to leverage technology to improve efficiency and maximize your return on investment in digital technology
1. Start with Objectives
Why do you really want to adopt digital technology? What objectives do you want to achieve? Carefully consider how you can weave the new technology into your business processes? Will it help you improve business processes and performance? Will it lead to superior customer experience? Will it enhance your brand value and repeat business? 
Digital Technology adoption will be far easier and simpler when all concerned stakeholders see the value & how it will help them achieve business goals & objectives. 
2. Easy integration with your current systems
Technology plays a significant role as an enabler to improve the current systems. Digital technologies or Software should be easy to integrate with your current systems. Carry out a thorough analysis to ensure the functionalities of your current systems can support and integrate effectively with your new technology.  
3. Stakeholder Commitment & Involvement 
Stakeholders must understand the significance of being involved in technology adoption right from the beginning. They should actively participate and effectively communicate the benefits of digital technology adoption and explain how the processes will improve for the better and make the lives of employees easier and how they should gear up to handle the changes after technology adoption.  
4. Change management
Technology adoption impacts not only your business but also employees, customers, vendors, and how they perform their tasks. Change Management team should inform and educate them about how the process will change, how their interactions will take place, and more. Educating them in advance will help eliminate any fears doubts in their minds and ensure smooth technology adoption.  
5. Extensive Training 
Make sure the end-user training plans are combined with the digital technology implementation plan. Effective hands-on, practical training for end-users, customers, vendors of each process will ensure that they are comfortable to work with the new technology in their day to day activities. Once they are thoroughly prepared, they will adopt technology changes willingly.
6. Monitor Technology adoption
Continuously monitor if everyone is moving to the new methods of working? Are they using digital technology for each & every activity or are they falling back to old methods? Set up surveys and feedback mechanisms, so if users face any challenges, they can be resolved quickly. Design specific measurement criteria to judge the impact of Digital Technology adoption. 
Summary
Digital Technology adoption is essential to stay competitive. Leverage digital technology to create new opportunities for your business and provide value to your customers. Get smart with technology adoption. Find new ways & means of doing the same tasks more efficiently & effectively. Adopt Digital technology to improve productivity & efficiency and maximize your profitability.
Do You want to achieve Digital Transformation? Read our Blog
How to achieve Digital Transformation? How to create a Digital Transformation Strategy?