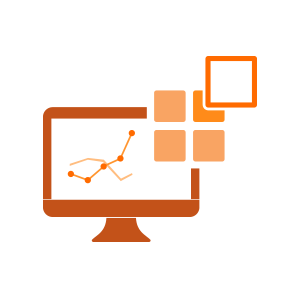 Taking decisions based on intuition is a thing of the past; companies now make decisions based on data. Making data-based decisions are backed by many institutes and senior executives, for instance, Mckinsey Global Institute indicates that data-driven organization is 23 times more likely to acquire customers, six times as likely to retain those customers, and 19 times as likely to be profitable as a result.
Organizations tend to think that they do not have enough data but the truth is most organization have more than enough data to make well-informed decisions, the problem comes organizing and analyzing the data so right data is available when making relevant decisions. To ensure this, organizations take several steps:-
Step 1: They accumulate as much data as possible
This is the first step. You cannot make data-based decisions without the data. Organizations collect as much data as possible digitally. Considering how easy collecting and storing data is with the help of IT nowadays there's no excuse of lack of data. Collect all the data that you can, maybe it will be useful, and maybe it won't; but you'll never know unless you add it to your analysis.
Step 2: Organizations set up goals that are easily measurable

Setting up goals that are easily measurable (like increase sales by 20%) makes it easier to analyze why you were not able to reach the goal. The only way to know why you failed is to look and analyze the data. This should help you point out the shortcomings of your methods. Setting up goals not only helps in evaluating the business's performance but also helps in making sure that employees know they are contributing to the company.
Step 3: Making sure data is easily available to employees who need it
Once you've accumulated all the data it is necessary that right data reaches the right person in right time. In order to bring a data-driven culture data shouldn't be just in the hands of data scientist, each department needs to take ownership of the data they need to make the decisions relevant to them.
For this to be possible organizations needs an IT infrastructure in which uploading and getting data is easy and also it is necessary to train employees to be more data literate.
Step 4: Some organizations hire data scientists

Integrating data into every part of the organization is important, but to get the most out of your data you can employ data experts. Data scientists are people who understand complex algorithms and data mining techniques to give you insights that you can implement in different departments.
Data scientists can not only convert unstructured data to structured data and perform quantitative analysis on it, but also help an organization think about what data sources to investigate, what customers really need in data and analysis requirements, and how best to incorporate big data-based products and services into an effective business model.
Conclusion
Now you know what organizations do to become data-driven but knowing is not enough. To become a data-driven organization you have to make it your priority starting from your top management. Everyone needs to be taught the importance of data and why everyone have to pitch in to make your organization data-driven, that means you need to foster a culture of data-driven decision making.
Companies that are integrating data into their day-to-day operations are the companies that are truly ready for the future because data should be in the middle of all the important decisions.
Request a Demo of Spectrum ERP Software to know how to become a data driven company.